Moonlit acres' charlotte
ALAA-107002
Charlotte is growing into adulthood with all the grace that we expected from her.  She has a calm, snuggly temperament that has stolen our hearts.  Her gorgeous wavy, caramel-colored coat and  adorable little face will have you taking a second...and third look!  She comes to us from an excellent breeding program all the way in the state of Washington!  Moonlit Acres, thank you for this beautiful girl!  All of her genetic testing is complete and we are planning her first litter for WINTER 2023!!        
Accepting adoption applications NOW!
Bailey…is the one who started it all.  She stole our hearts and left us wanting more.  Her gentle soul shines through her human-like eyes and warms the hearts of all who meet her.  She has a beautiful coat of caramel wavy fleece.  Bailey is spade, so she won't have any puppies of her own, but I have no doubt that she will be an awesome Auntie to any pups that come along.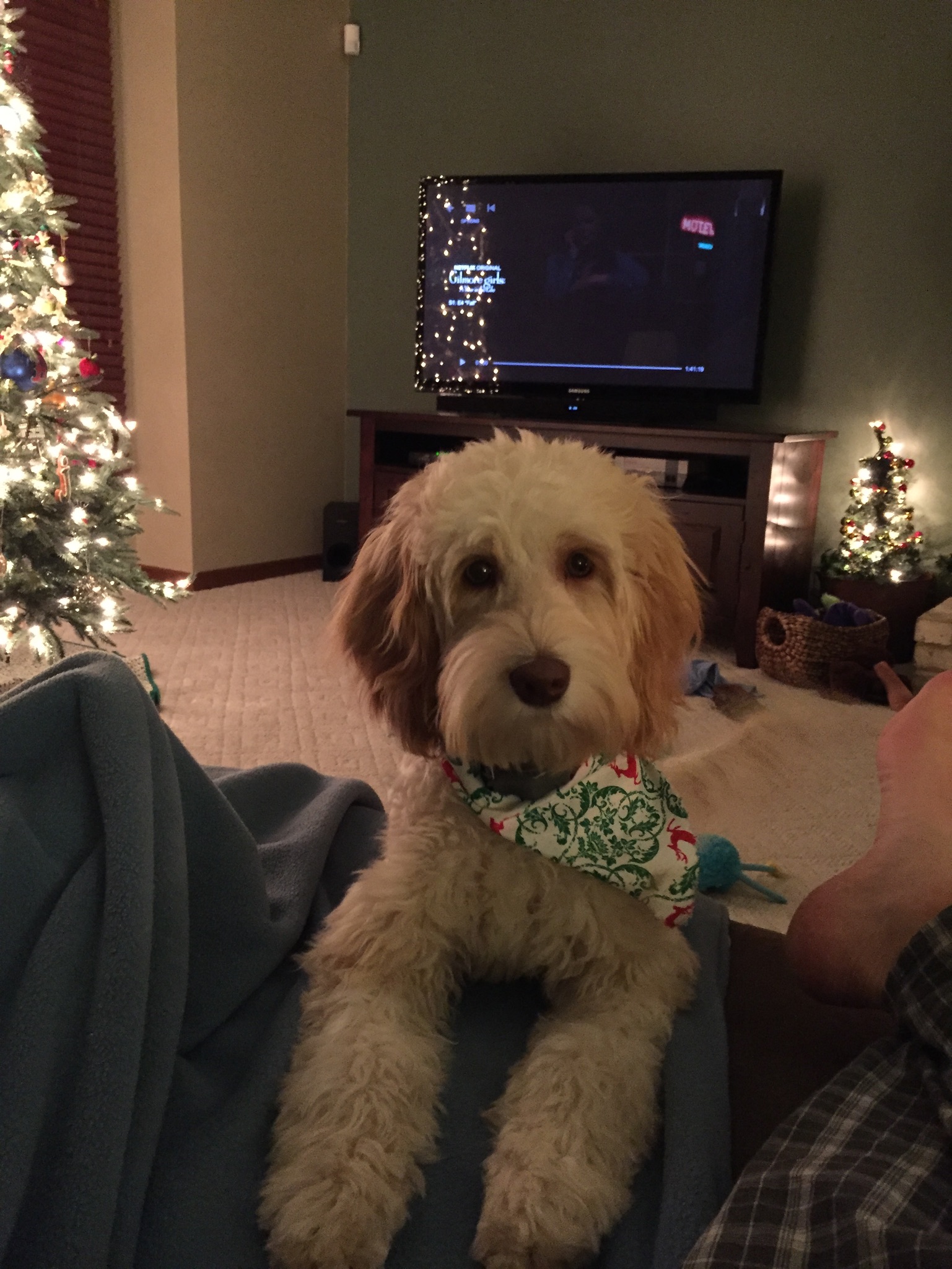 Riley is our affectionate lover.  She's energetic, spunky, and is always up for a game of fetch.  We just love her fun personality.  She has an opinion about everything and isn't afraid to let us know.  She has a thick, curly fleece parti coat that makes her the kind of dog we can't keep our hands (or eyes) off of…and she's ok with that.  This girl loves her humans and all the attention they give her!