Being a Reputable Breeder
I think that when many people imagine dog breeding, the image that comes to mind is that of caged dogs in a garage behind someone's house.  That could be a little bleak, but the point I want to make is that this image couldn't be further from what a home-based breeding business is.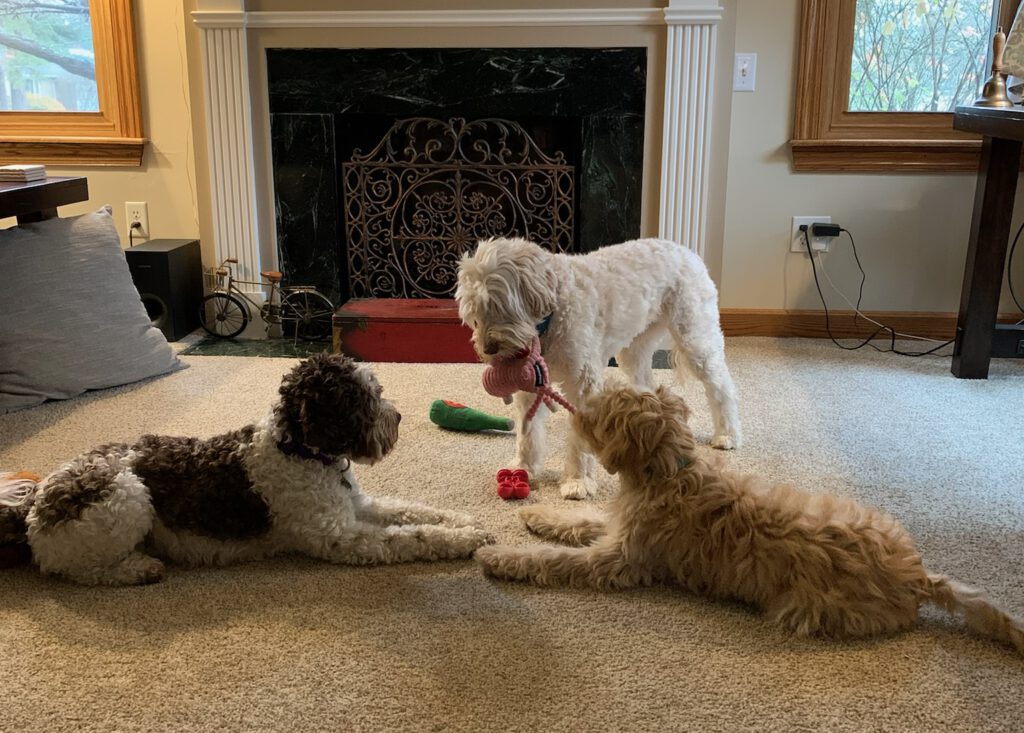 Dogs bred in a home breeding program are a part of the family and the hustle and bustle of the home.  Not only does this create a dog who has known love from the first moments of its life, but it also creates a pet that will be extremely well adjusted to the hustle and bustle of life with you and your family, in your home. 
When my husband and I decided to begin this journey, we chose to move.  We had seen the amazing results that this type of breeding produced and wanted to do it right.  We found a home that has an inlaw suite just off the kitchen, which allows us to have the perfect space that's part of our home, but not right in our living room.  But how does this work?  This doesn't seem like the type of thing that would be worth moving for…afterall, you can only fit so many dogs in one house, regardless of how big it is.  
This is true…and that's where something called a Guardian Program comes in.  A Guardian Program allows us to build our breeding program, while still allowing our breeding dogs to be loved and adored by their forever families for life, just as they were meant to. 
Guardian Families get a pick of the litter puppy for half the original price, and in return, they agree to take care of it as we would, which actually includes a whole list of things. There's a contract and I wouldn't want anyone to take it lightly, but really it's all just stuff to ensure the health and safety of the dog, which is what we all want anyway, right? 
Once they grow to maturity, he/she would come back to us for short periods of time (testing, breeding, whelping) and then come back to you when they're done.  There's more to it than that, but it gives you an idea about how all of that works. 
If you're interested in more information about our Guardian Program, click the link below.